The Rezonance Integral Yoga School is part of the well-known international Yoga school, which in 2006 became the International Federation of Yoga Atman uniting the many worldwide branches under one roof.
The success of this course is in adapting traditional Yoga teaching to modern western circumstances. This is done by revelation of the use of the law of resonance in Yoga as the key to a proper understanding of spirituality. An added benefit is the emphasis on spiritual symbiosis between everyday life, including sexuality and the spiritual aspects of life. Thus, it is possible to fuse the two in perfect harmony.
Read More +
WHY YOGA?
Why to practice yoga?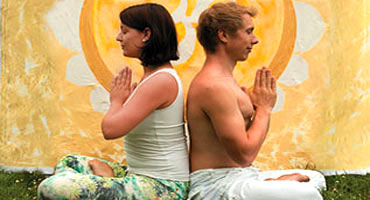 Read More +
OUR YOGA SYSTEM
What kind of yoga do we teach.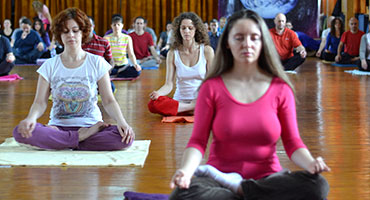 Read More +
ABOUT THE SCHOOL
About our yoga school and its founder.
Thanks to Yoga practice many goals can be achieved: good health, stress and fatigue elimination in a natural way, strengthen the will power, harmonious integration into family and society life, strengthen self-confidence and courage, learn how to use latent abilities, and an overall development. Yoga provides a deep self-examination tool and improvement method on the various level of human life.
In our courses are taught traditional forms of yoga (Hatha Yoga, Raja Yoga, Bhakti Yoga, karma Yoga, Laya Yoga, Tantra and more), together with methods and techniques for self-healing, harmonious psychological development and spiritual evolution. In higher grades are taught lesser-known forms of yoga, such as Mahavidya Yoga, Svara Yoga and others, their study spanning over several years.
The backbone of the course is regular practice of Hatha Yoga, in an approach that makes full practical use of universal spiritual principles.
Read more about: